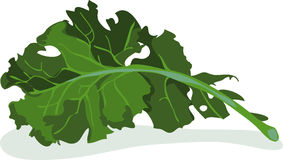 from From EatingWell
Here a pungent garlicky dressing is infused into kale by massaging the greens and the dressing together with your hands. Any type of kale will work in this kale salad recipe, just remember to remove the tough stems before you start.
INGREDIENTS
2 bunches kale

1/2 cup freshly grated Parmesan cheese

1/3 cup extra-virgin olive oil

1/4 cup lemon juice

Lemons

1 ea For $0.58

Thru 04/16

3 large cloves garlic, minced

1 tablespoon reduced-sodium soy sauce

1 minced anchovy fillet or 1/2 teaspoon anchovy paste (optional)

1/2 teaspoon freshly ground pepper

1/4 teaspoon salt
PREPARATION
Strip leaves from the stems (discard stems). Wash and dry the leaves. Tear the leaves into small pieces and place in a large bowl. Add Parmesan, oil, lemon juice, garlic, soy sauce, anchovy (if using), pepper and salt. With clean hands, firmly massage and crush the greens to work in the flavoring. Stop when the volume of greens is reduced by about half. The greens should look a little darker and somewhat shiny. Taste and adjust seasoning with more Parmesan, lemon juice, garlic, soy sauce and/or pepper, if desired.
NUTRITION
Per serving: 185 calories; 15 g fat (3 g sat, 10 g mono); 6 mg cholesterol; 9 g carbohydrates; 0 g added sugars; 5 g protein; 2 g fiber; 321 mg sodium; 370 mg potassium.
Nutrition Bonus: Vitamin A (234% daily value), Vitamin C (159% dv), Calcium (18% dv)
Carbohydrate Servings: 1/2