Do you know someone who really needs a massage but can't afford it or simply wouldn't go for it? Let me help you spread the good to our community.
You finance the first massage (60min) to your grandma, your manicure therapist, someone with an unfixable shoulder, and I'll give them the next 5 treatments FREE!
The condition is to have your friend attend 6 treatments within 8 weeks when you first paid.  So think well who would appreciate and be in need of  an intensive treatment. Ongoing Project will have a soothing Love&Light effect on that friend who lost someone close, or is going through any kind of health imbalance.
You must be attentive to be the first to mention and pay the first session for your super friend in the new cycle of this project. That is starting every second month. So we always have someone in the Massage in the Garage experiencing exactly what you do for the price of willing to do the good.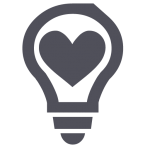 ♥ spreading Love&Light together ♥